Royal Rajasthan21 Days/20Nights
Overview
Rajasthan is rich in Original Indian Culture and in wildlife. This tour is best way to experience the fort, palaces and royal India in short span of time. Starting from Rural India to one of the 7 wonders of the world. Starts/Ends DELHI
Tour code:RRI
Day 1: Australia to Delhi
Fly with your preferred airlines enjoy the food, get excited for your trip and sit back and relax
Day2: Welcome to India
Welcome to Incredible India, You are Delhi the capital city of India. Meet and greet at the airport and evening is free for leisure. Evening is free for you to explore the city at your own pace. Else go for optional Richshaw ride and Get your complimentary HENNA Tatoo .Stay at Delhi Hotel
Day3: Delhi to Mandawa
Morning, drive to Mandawa. On arrival check in at your hotel. Later visit Mandawa town, founded 1755 by Thakur Nawal Singh and still the home of his descendants, has beautiful frescoes, havelis and mansions. Mandawa castle one of the finest castles of Rajasthan, is now a hotel and house of collection of armories, costumes of ancestors, canons from 1820 ancient coins, numismatic collection and many other interesting items, preserved in a museum. Night stay at your hotel.
Day4: Mandawa to Bikaner
Morning drive to the Bikaner – city of the best breed camels in the world.On arrival check-in at your hotel. Visit the Camel Breeding farms, Junagarh Fort, Lallgarh Palace, Fort Museum and the remarkable Bhandasar Jain temples. The magnificent palace is fabricated in red sandstone and marble is embellished with mirror work, exquisite carvings and paintings, definitely a worth visiting sight. In the evening you are free to wander in the busy market area. Night stay at your hotel
Day5: Bikaner to Jailsalmer
Early morning drive to Jaisalmer – City of Golden Deserts in your exclusive vehicle. On arrival transfer on camels to desert Place in a village outside Jaisalmer to spend your day in rustic desert atmosphere and enjoy dance and some cultural activities under the tinkling stars. Night Stay in Tented Accommodation.
Day6: Jailsalmer Tour
In the morning drive to Jaisalmer city. On arrival, check in into your hotel room. After having a leisurely breakfast move out for sightseeing of one of the oldest forts of Rajasthan "Golden Fort", Gadisar Lake followed by a walking tour to admire the excellent stone carving work on Havelies in the town. Visit the Patwon Ki Haveli( Mansion) and Salim singh Ki Haveli, with their carved balconies and brackets which are supreme examples of the art. Overnight in your hotel.
Day7: Jodhpur
After breakfast proceed for Jodhpur. On arrival check-in at your hotel. Move out for a sightseeing tour of the city. Visit the grandeur of the UmaidBhawan Palace, Mehrangarh fort and JaswantThada and Clock Tower. Evenings at leisure, walk along the flourishing spice market here, you are left fascinated by the aroma of the opulent variety of spices. Night stay at your hotel.
Day8: Udaipur
Morning drive to Udaipur in your exclusive vehicle. On the way visit the unparalleled Ranakpur Jain Temples (the temple here is the largest Jain temple in the world having 1444 carved pillars with no two pillars looking alike!). Further drive to Udaipur. The city is built in 1559 A.D. by Maharaja Udai Singh and has been described as the most romantic spot on the continent of India by Col. James Todd. On arrival, check-in at your hotel. In the evening take a walk through the colorful Bazaar. Take a boat ride on Lake Pichola, and visit the Jag Mandir Palace amidst the lake, the picturesque beauty of the palace will take your breath away. Night stay at your hotel.
Day9: Udaipur tour
Take a full day sightseeing trip of the city which includes visit to the City Palace – the largest Palace museum of Rajasthan (note the trees growing at the top floor of the palace, which is actually the summit of the hill the palace is covering!), Saheliyonkibari, luxuriate some time in this embellishing garden where royal ladies use to bask in the green lawns and blue waters and excursion to temples of Nagada and Eklingji. In the evening visit the 300-year-old Jagdish Temple and the Royal Cenotaphs of the Rajput kings. Night stay at your hotel.
Day10: Mount Abu
Early in the morning drive to the hill station in Rajasthan Mount Abu in your exclusive vehicle. On arrival check in at your hotel room.Remaining day at leisure. In the evening take a walking tour near Nakki Lake. Over night in your hotel.
Day11: Mount Abu
In the morning visit the sight of the hill station. The Dilwara Jain Temple is so beautifully carved that is difficult to imagine that human hands have sculpted it. You can also visit Gaumukh Temple, Gurushikhar, Peace Park and the other picturesque viewpoints. Over night in your hotel room.
Day12: Chittorgarh
Morning after having a leisurely breakfast drive straight to Rajput city  Chittorgarh in your exclusive vehicle. On arrival check in at your hotel. Relax for a while. Move out to visit magnificent Chittorgarh Fort and other attractions. Remaining day at your own disposal.Over night in your hotel.
Day13: Pushkar
Morning after having breakfast drive to Pushkar holy city.On arrival check-in at your hotel. Later visit various temples and Ghats and holy Pushkar Lake. There are more than 400 hundred temples in Pushkar but the main attraction being the temple of Lord Brahma, the only temple in India dedicated to Brahma. If it is the month of October/November then you are lucky to enjoy the world famous cattle fair of Pushkar. Rest of the time completely free to explore the Pushkar on your own.Over night in your hotel.
Day13: Jaipur
Morning breakfast, drive to Jaipur, Visit 16th century Amber fort- the classic Romantic Rajasthan fort palace, enjoy Hawa Mahal known as "Palace of the wind", the Mahal was a royal grandstandfor the palace women and has 953 niches and windows.   In the afternoon amaze yourself with Jantar Mantar , the largest and the best preserved of the five observatories and City Palace whichsprawls over one-seventh of the area  in the walled city. Overnight at Jaipur
Day14- 15:Jaipur to Ranthambore/Bharatpur
Janurary to May via Ranthambore, September to December via  Bharatput
Ranthambore:
After having a leisurely breakfast drive to Ranthambhore – famous for the wildlife sanctuary, This sanctuary is the best if you want to observe and gaze at the beauty of tigers in their natural habitat and not see them as prisoners in a cage. Enjoy safari ride this afternoon.  Next morning you have free to explore yourself or opt for optional  Morning Jungle safari . After lunch we try another chance in safari of National Park. Share your experience of the adventures day on the dinner table. 2 nights stay at Ramthambore
Bharatpur:
After delicious breakfast, drive to Bharatpur which was once considered to be an impregnable city, your rest of the day free for you. Next morning visit to
Keoladeo National Park
formerly also known as the Bharatpur Bird Sanctuary. Don't forget to take wonderful photo taken at this wonderful place. 2 nights stay at Bharatpur
Day16: Agra
Following breakfast, Enroute to Agra we visit the wonderful former Mughal City of Fatehpur Sikri. Later continue to drive to Agra, the Taj Mahal city. Checkin at the hotel and relax for another amazing day.  Overnight at Agra
Day17: Taj Mahal- Agra
After breakfast, witness one of the most beautiful seven wonder of the world..yes Iconic Taj Mahal( Closed Friday). The finest example of mugal artitecture, which took 22 years to build with the help of 22,000 workers. In afternoon visit Agra Fort, build by emperor Akbhar in 1565 AD. It houses many wonderful places too such as MusammanBurj where from Taj Mahal is visible in all its beauty from one side of the fort, Meena Bazar, Jahangir Mahal, Diwan-i-Khas, Diwan-i-Am, MacchhiBhawan, Nagina Masjid. Later continue travel to Delhi, Stay at Agra hotel.
Day18: Agra to Delhi
Drive to Delhi, relax a bit and then visit Delhi Markets, take Rickshaw ride. Over night at hotel
Day 19: Explore Delhi
Morning breakfast, Start your guided tour to  World heritage sites like the Humayun's Tomb, the QutabMinar, and the Red Fort, a marvel in red sandstone Jama Masjid – the largest mosque in India have beautiful stories behind them and are even more beautiful to see and feel and also witness ChandniChowkBazzar, Rajpath, India gate and Parliament house. Overnight at Delhi Hotel
Day20: Depart Delhi
After breakfast, time to collect all memories , transferred to International airport for flight back home.
Day21: Arrive Australia
Finally home sweet home
Details

loram.

Dates & prices

loram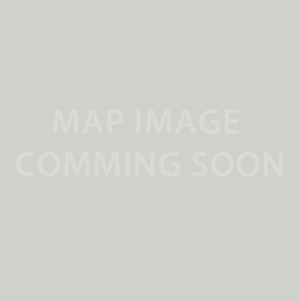 Highlights:
Delhi- Red Fort, Humayun Tomb, QutubMinar, Rajghat, ChandniChowkBazzaretc
Mandawa – Mandawa town, Mandawa castle
Bikaner- the Camel Breeding farms, Junagarh Fort, Lallgarh Palace, Fort Museum and the remarkable Bhandasar Jain temples
Jaisalmer- Golden Fort", Gadisar Lake, Patwon Ki Haveli(Mansion)
Jodhpur- UmaidBhawan Palace, Mehrangarh fort and JaswantThada and Clock Tower
Udaipur- Ranakpur Jain Temples , boat ride on Lake Pichola, Jag Mandir Palace, 300-year-old Jagdish Temple, Royal Cenotaphs of the Rajput kings
Mount Abu- Walking tour near Nakki Lake, The Dilwara Jain Temple, Gaumukh Temple, Gurushikhar, Peace Park
Chittorgarh- Magnificent Chittorgarh Fort
Pushkar- Holy Pushkar Lake, Lord Brahma Temple
Jaipur –  Amber Fort, JantarMantar, Hawa Mahal, City Palace
Ranthambore or Bharatpur- National Park
FatehpurSikri – Mugal City
Agra- Taj Mahal, and Agra Fort, Meena Bazar, Jahangir Mahal, , MacchhiBhawan, Nagina Masjid
Single supplement- no extra charge if two Same sex people share room
Single private supplement available
Private tour Supplement available
Inclusions:
Airport Arrival & Departure Transfers
Daily Breakfast
3Nights accommodation in Delhi
1Nights accommodation in Mandava
1Nights accommodation in Bikaner
2 Nights accommodation in Jaisalmer
1Nights accommodation in Jodhpur
2 Nights accommodation in Udaipur
2 Nights accommodation in Mount Abu
1 Night accommodation in Chittorgarh
1Nights accommodation in Pushkar
1Nights accommodation in Jaipur
2 Nights accommodation in Ranthambore or Bharatpur
2 Nights accommodation in Agra
Guided Sightseeing as per itinerary
English speaking local guide
Entrance fees to the monuments as per itinerary
All domestic taxes
All transportation using air conditioned vehicle
Exclusions:
Camera fees at the monuments.
Any Air fare
Australia airport transfers
Visa
Tips and gratuities.
Medical & Travel Insurance.
Expenses of a personal nature such as laundry, beverages, telephone calls, Tips etc.
Any other expenses not covered above.
Anything not mentioned in itinerary